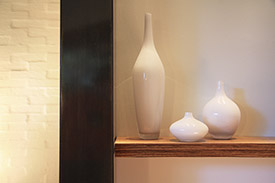 Alta Constructors, Inc. works with companies to create and build sophisticated, modern architectural environments that mesh with their distinct business goals.
Based in Tucson, Arizona, Alta is equipped to provide contemporary, architectural design solutions and complete construction/remodel services for office, retail, and medical tenant improvement projects.
Alta's business-savvy designers can work with your company to help you extend a corporate or retail brand into the built environment, reconfigure space to increase office flow and productivity, and create a setting that will enhance your customer/client experience.